"Illicit Financial Flows (IFF) poses great threat to the vital development of every nation, Nigeria inclusive. IFFs and ML have continued to depeen their jaws into the fibres of the nation despite efforts by anti-corruption agencies to curb the menace. Provost of ACAN, Prof. Olatunde Babawale Olatunde stated this during a 3-day workshop titled "Addressing Illicit Financial Flows and Money Laundering" held from 29 – 31 August 2022 at the Anti-Corruption Academy of Nigeria.
As part of efforts to address the situation, the Anti-Corruption Academy of Nigeria (ACAN), the Research and Training Arm of the Independent Corrupt Practice and Other Related Offences Commission, ICPC had played host to over 90 compliance officers drawn from ten (10) MDAs, ICPC inclusive, in the training.
In an opening remarks at the workshop, Prof. Olatunde Babawale Olatunde noted that Nigeria was rated low, in investigation and prosecution of money laundering, during the mutual evaluation of Nigeria by the Inter-Governmental Action Group against Money Laundering in West Africa (GIABA) which held in 2019. He stated that this workshop is a direct outcome of the unwelcoming assessment and it represents one of the series of capacity building effotys by the Academy on IFFs.
He explained that IFFs and ML are financial crimes with harsh economic effects and that the sources of such funds are usually from some sort of criminal activity; pointing out that the greatest concern is where the money goes to and who it supports.
He reiterated the importance of the discussions for the workshop and said the sessions have been carefully put together to ensure maximum learning by the participants, and the laerning objectives, formulated to ensure that participants are equiped with requisite skills. He urged the participants to take advantage of the learning sessions and share their experiences for mutual benefits.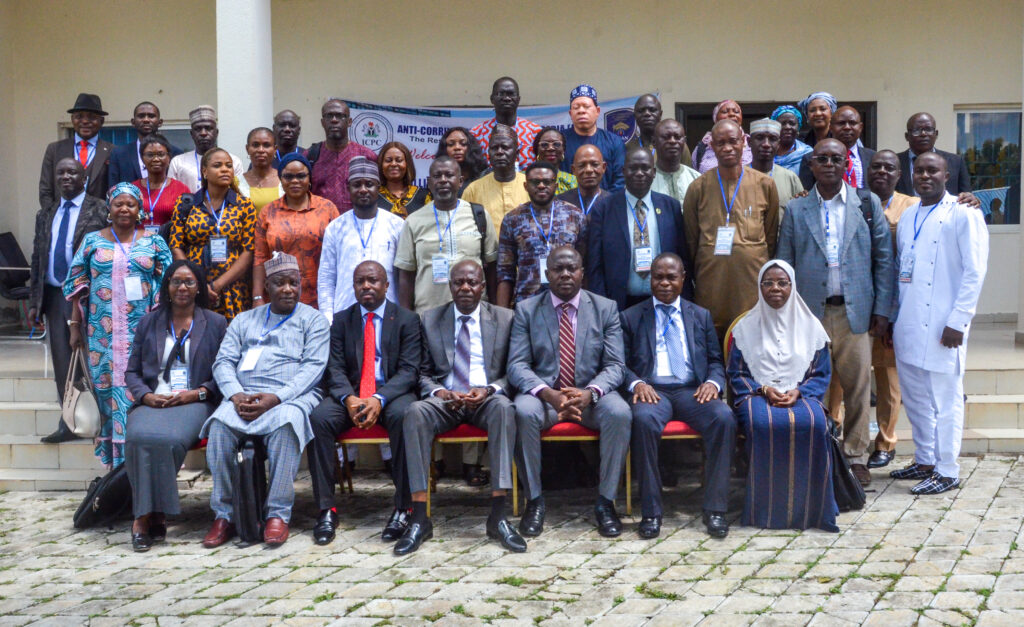 The 3-day training with a closing remark by Mr Lodam Samuel, Head of Admin, in which he congratulated the participants expressing believe that they must have acquired basic knowledge on some best practices during the 3 days at ACAN. He encouraged them to put to practice and share the knowledge gained with their colleagues and bosses as they returned to their various destinations.