"Project management and procurement in its entirety is a major cause of corruption in every work sector in the world and also the most prevalent cause of underdevelopment in many nations, especially developing countries, Nigeria inclusive". Provost of the Anti-Corruption Academy of Nigeria, Prof. Olatunde Babawale stated this during a 3-day workshop title "Achieving Project Management Objectives with Transparency and Accountability", which held at the academy in Keffi from 29 – 31 August, 2022.
According to Prof. Babawale, "Although procurement is an avenue for a healthy competition between competent bidders, it has clenched its teeth to the economy of the nation, posing as a major threat to the significant development of the country".
He disclosed it was for this reason that the Anti-Corruption Academy of Nigeria, ACAN, decided to organise the "Achieving Project Management Objectives with Transparency and Accountability" with a view to equip practitioners with the required skill to combat corruption emanating from procurement processes.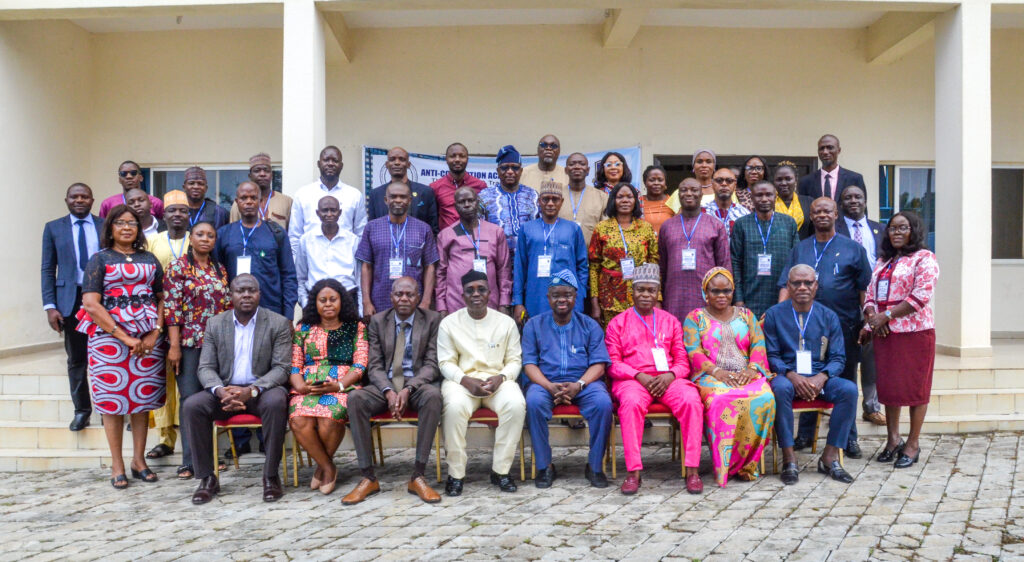 The Provost pointed out that "it is no secret that corruption is a major source of government project failure particularly in developing nations, as projects have been poorly planned, improperly executed and deliberately abandoned as a result of unwholesome practices". He however noted that, ensuring that projects are properly planned, executed and monitored to avoid sharp practices along the project cycle, was the responsibilty of all of us citizens, especially officers charged with project management and allied function.
He reiterated that the course was organised to build capacity of participants to be able to develop anti-corruption measures to mitigate the effects of corruption in project management so that objectives of designing these projects could be achieved.
He appreciated the Chief Executives Officers of the different MDAs represented, for keeping faith with the academy and granting approval for the officials to participate in the programme.