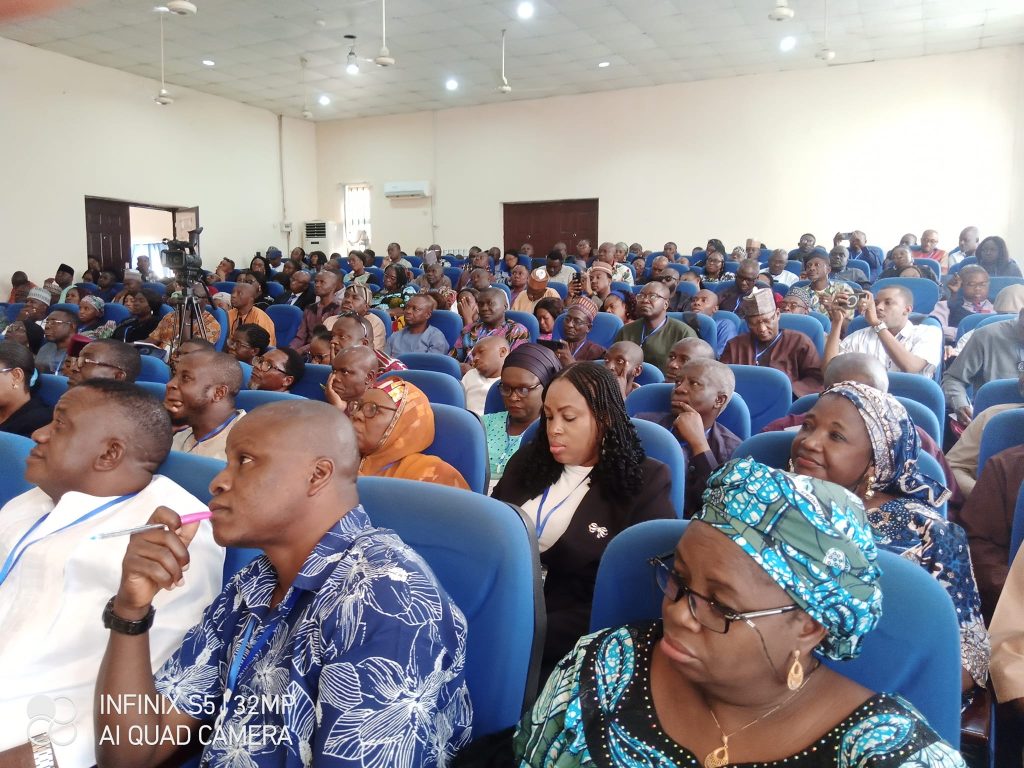 The Anti-Corruption Academy of Nigeria played host to over three hundred (30) members of the Anti-Corruption units in Ministries, Departments and Agencies across the country in a training on DATA COLLECTION SKILLS FOR CORRUPTION PREVENTION IN MDAs. The training which held from Tuesday 6th to Thursday 8th June, 2023, at the premises of the Academy in Keffi, Nasarawa State, had over sixty (60) organizations represented.
The Provost of the Academy, Prof. Babawale Olatunde, declaring the training open, welcomed all the participants and thanked the Chief Executives of the various organizations represented.
He further said the essence of the training was to build capacity of ACTU members with the necessary skills required of them to be better equipped to prevent corruption in their MDAs.
Speaking, he said, "Data speaks to facts and statistics collected for reference or analysis. It provides empirical evidence on a subject area and helps to either corroborate or dismiss insinuations and speculations."
"The quality of data determines the extent to which a phenomenon could be subjected to evaluations and analysis, and consequently, the richness of the recommendations and policies that emanate from the process."
"Data helps organisations to more effectively determine the cause of problems. Indeed, the import of data cannot be overemphasized," he said.
He revealed that one of the problems facing most countries in the African continent and Nigeria in particular is the lack of serious regard for data and statistics; adding that our disregard for statistics can be held responsible for the high rate of corruption in our society.
He explained that the inability to know how many people inhabit a particular country makes it difficult for that country to plan on the number of mouths to feed, the number of people in need of medical attention and those who need to be in school.
Babawale called on the participants to take the training seriously, adding that the knowledge gained would make them be on the same page with ICPC in the fight against corruption.
"Undeniably, for the war against corruption to be fought and won in all MDAs on a sustainable basis, all hands must be on deck.
"'As allies in the war against corruption, we believe that members of ACTUs in the various MDAs need to be on the same page with the ICPC.
He disclosed that the basic reasons for this workshop was to ensure that more people with the right skills were brought into the crusade against corruption; and it resonates with the Academy.